In second grade, my Girl Scout troop went skating at a local ice skating rink. It was my first time stepping onto the ice, and I spent the majority of the time falling down or clinging to the wall, but was completely mesmerized by the older girls doing spins and jumps in the center of the rink. After that, I took figure skating lessons for three years, but stopped after my coach moved away and I decided to dedicate more of my time to music (I played piano and sang in a children's choir at the time, and wanted to join my middle school band). I kept watching figure skating competitions on TV, in awe of the all the skaters, and I sometimes wondered what it would have been like if I had continued skating, or even competed. Over time, I pushed that thought away, not thinking it would ever become a reality.
The summer before I started college, I was looking for different clubs to join when I saw that Cal had a figure skating team! I knew that was something I wanted to try during college. After taking my first semester to adjust to school and Cal Band, I ended up joining the figure skating team during my second semester. It was tough in the beginning because I had forgotten how to do all my jumps and spins, but with the help of the experienced skaters on the team, I kept practicing and improving my skills throughout the rest of the year.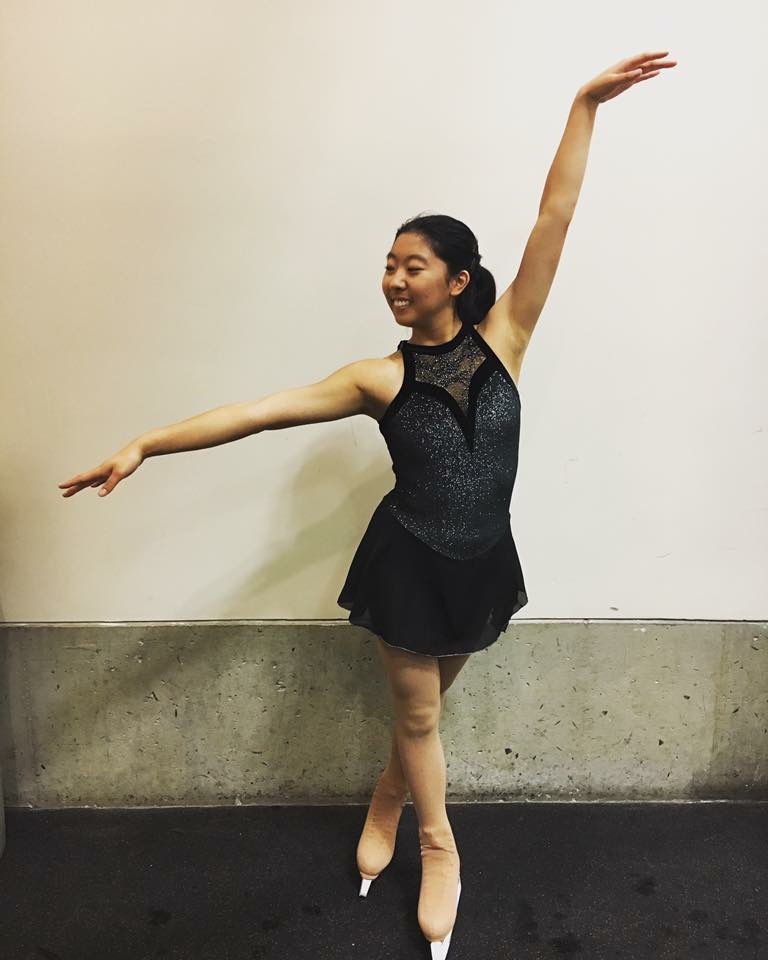 Fast forward to my fourth semester: I just competed in my first competition in February at the Pioneer Open in Denver, Colorado! My program music was "Cambridge" from The Theory of Everything (shoutout to Chelsea Yim for choreographing my program and Cynthia Li for the costume!). I wanted to skate to a lyrical instrumental piece, so I picked the music from one of my favorite movie soundtracks. The few seconds in the beginning of my program when I was standing alone in the center of the ice were nerve wracking, but after the music started, the minute and a half of my program flew by. Despite slipping up a couple of times and feeling extremely exhausted, the adrenaline rush and excitement I felt as I hit my ending pose outweighed all of that. Intercollegiate competitions are fun because there's a sense of pride and purpose beyond yourself, competing for your school and cheering on your teammates. I ended up placing fifth in my level and we ended up placing second overall at that competition!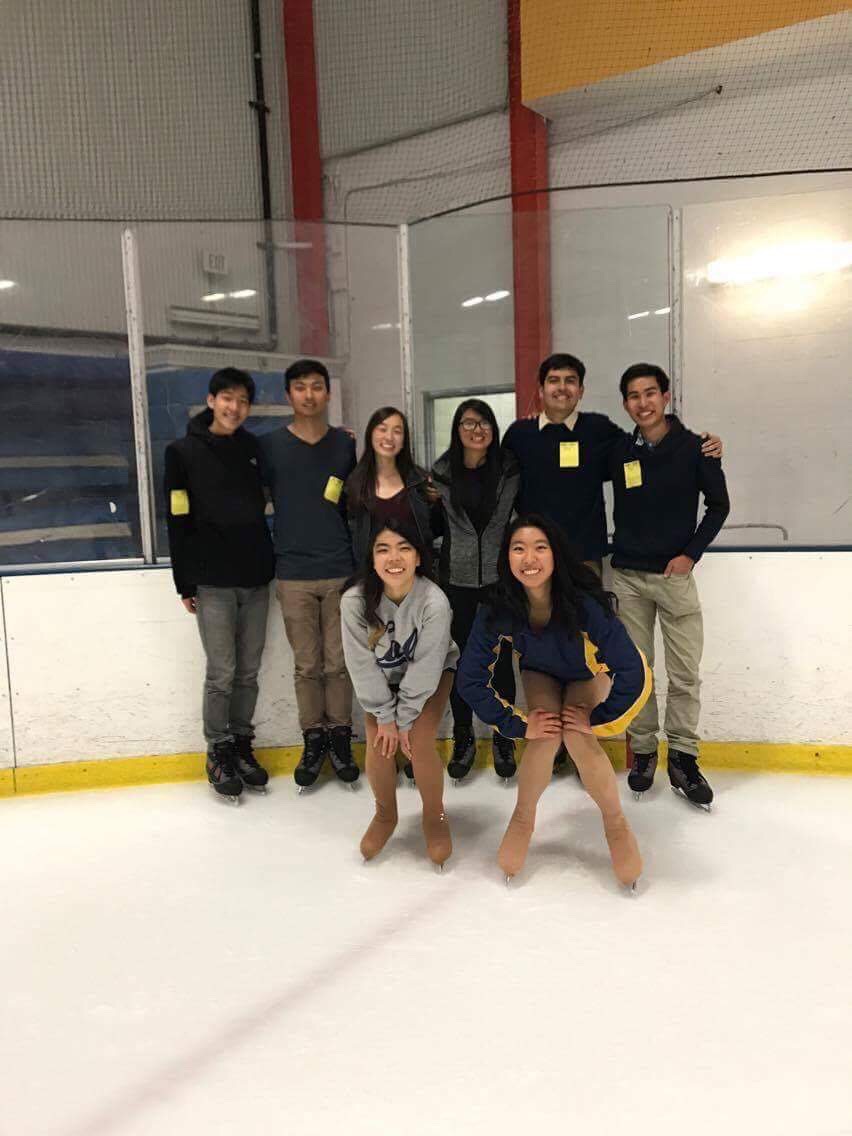 Cal Figure Skating also hosts a biannual Skate Night, a fundraising event where we put on a choreographed performance then invite the audience to skate with us afterwards. Like Cal Band, the figure skating team is also student run, and the nearest rink we have is in Oakland, so fundraising helps cover costs for practices, transportation, and competitions. This semester we skated a routine to Beyonce, and I was incredibly grateful that some Cal Band friends came out to skate with us!
Waking up for a 6 AM skating practice before school, going to band and fitting in time to study has been stressful at times, but I honestly wouldn't change a thing. Marching band and figure skating both combine my love for music and sports, giving me creative outlets to express myself and opportunities to learn and grow. I'm so grateful for all the experiences I've had through Cal Band and Cal Figure Skating to represent Cal, travel, perform, and make memories that will last a lifetime.
Leslie Tsai, Net '15