Every spring the Cal Band looks for motivated new and continuing UC Berkeley students to join and perform with us in the fall! If you think you'd be interested in joining, or if you'd like more specific information, please fill out an interest form here. We will then pair you up with your own personal recruiter who will be able to answer your questions and guide you through the audition process.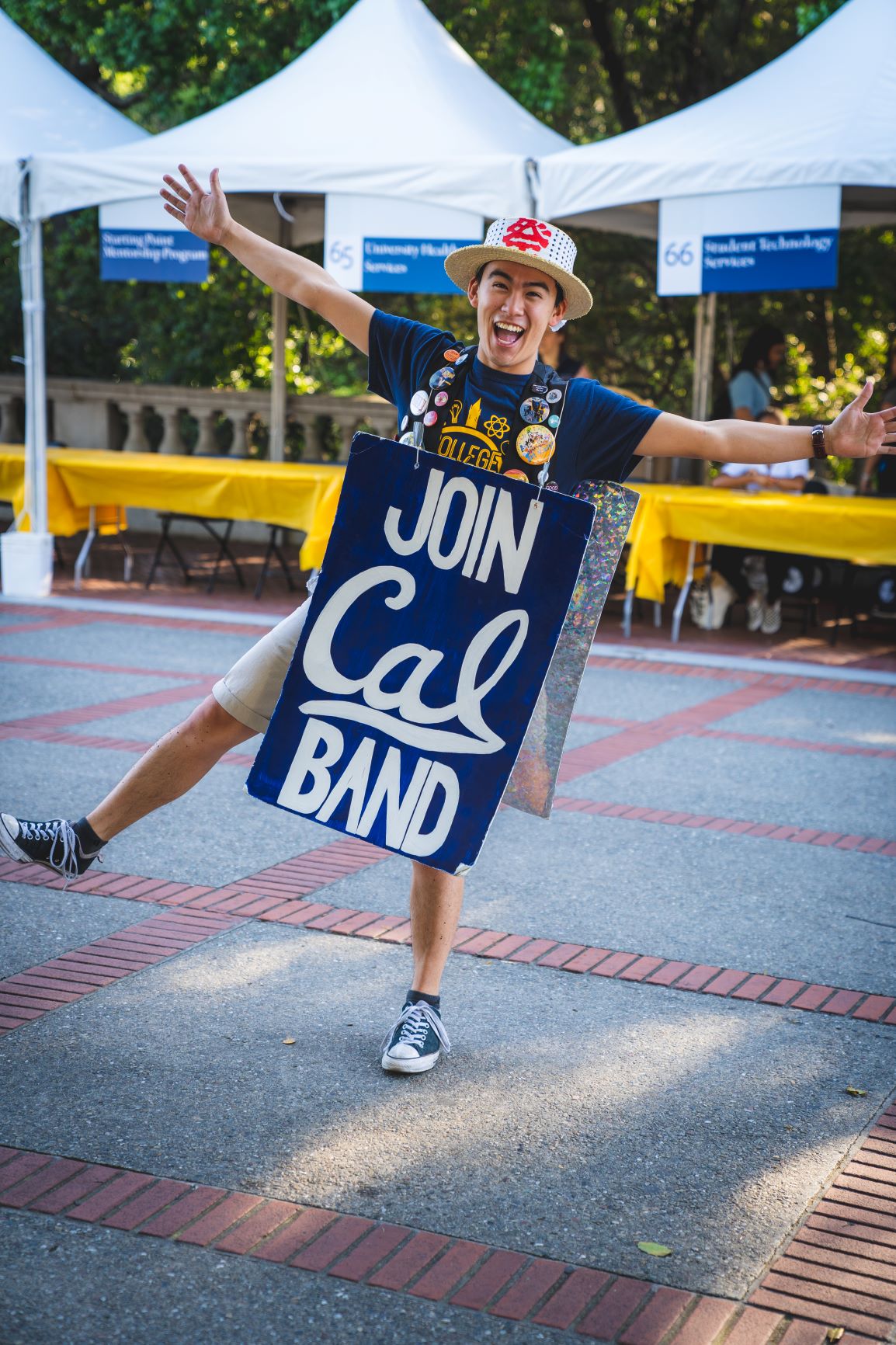 You can learn more about the auditions process and the great opportunities that band holds for our members in the related tabs under "Join Us" on the home menu. Instructions for submitting audition recordings can be found here.
To maintain membership in the Band, you must be a registered student at the University planning on attending classes in the Fall semester. We do not have exceptions to this rule. For further inquiries on recruiting, you can contact our Recruiting Coordinators at recruiting@calband.org at any time if you have any specific questions.
Go Bears!
And now, a message from our 2023 Recruiting Coordinators!