Dr. Robert Calonico is Director of Bands at the University of California, Berkeley where his duties include directing and arranging for the 225-piece "Pride of California" Marching Band, conducting the University Wind Ensemble, and teaching applied woodwinds. The marching band performed with Coldplay in Super Bowl 50, and in March of 2016, the University Wind Ensemble performed at the College Band Directors National Association Western Regional Conference in Reno, NV. Prior to his appointment, he served as Director of UC Jazz Ensembles at Cal (1990-95), and held faculty positions at Dominican University (1984-90) and Terra Linda High School (1978-90). He holds degrees from UC Berkeley, CSU Hayward (now East Bay), and Boston University.
A professional musician since 1972, Robert has performed with the Oakland East Bay Symphony, Oakland Ballet, Berkeley Symphony, Lamplighters, Ray Charles, Ella Fitzgerald, Natalie Cole, Maria Muldaur, Lou Rawls, Wayne Newton, Joan Baez, James Brown among others, and a number of San Francisco based Broadway shows. He is a member of the National Association for Music Education, College Band Directors National Association, American Federation of Musicians, and is a past-president of the California Music Educators Association, Bay Section.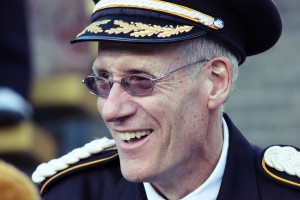 Music 142 (University Wind Ensemble) is offered in the Fall and Spring semesters.
Robert Calonico
43 Cesar Chavez MC 4280
Berkeley, CA 94720-4280
calonico@berkeley.edu
510.643.9644